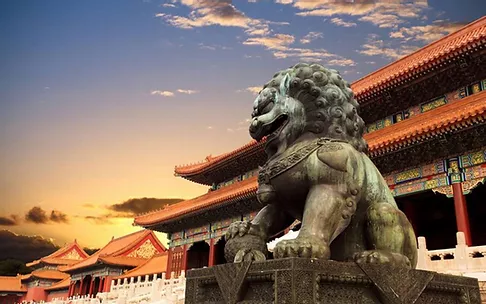 It is our greatest pleasure to announce the Inaugural GFBI Conference & Joint GFBI-FECS Symposium, to be held in Beijing, China, on September 6-9, 2017. Co-chairs of this conference, Jingjing Liang, Tom Crowther, Gert-Jan Nabuurs, and Klaus von Gadow, together with the Conference Secretariat Xiuhao Zhao and the Scientific Advisory Committee would like to extend our warmest invitation to you to participate in this Conference.

The Conference features:
a) Opportunities to develop research collaboration with current and prospective GFBI members from around the world;
b) Development of GFBI legislation and data-sharing protocols;
c) Plenary and Concurrent sessions of top-tier research presentations (we accept papers/presentations from any discipline that can provide interesting contributions about the structure and dynamics of forest ecosystems, and their services to people);
d) Guest speakers from UN FAO, Nature editorial board, and research institutes, etc. (the list to be confirmed in January);

Thanks to a generous grant provided by Beijing Forestry University and Forest Ecosystems Editorial Office, GFBI members and selected guests will have the following exclusive benefits:
– Abundant Travel awards which cover the following expenses
Symposium registration;
Tours in Beijing (the Great Wall and/or Forbidden City);
Hotel lodging throughout the symposium;
Breakfast, lunch, and dinner banquet every night;
Airport pick-up and drop-off, and local commute.
– A special issue of Forest Ecosystems will be dedicated to the proceedings of this Conference;
– Best papers from this Conference will receive cash awards of US$500 each, up to a total of 16 awards.

Note: i) to receive the Travel Award, one has to submit an abstract by February 1st, 2017 (or ASAP, as we would recommend), and the final formatted paper by August 1st, 2017; ii) the final paper should be a novel research manuscript that is not being considered for publication elsewhere, however, one's presentation does not have to be on the same topic; and iii) in case one's presentation and manuscript submission will be on different topics, please submit two abstracts by Feb 1 2017, and specify which is for presentation and which is for the proceedings (the best paper award will be selected by the Scientific Advisory Committee based on the submitted manuscript).

Please see the attached Call for Papers for details about registration, accommodation, and conference venues. Please also visit the conference website or our GFBI conference webpage for travel documentation, updates, etc.